What a whirlwind few weeks it has been. Three states, 2 countries, a TEDx talk, and the most turquoise water you've ever seen.
You can catch a peek of the adventure here and here.
The TEDx experience deserves its own post (coming later this week) because frankly there's so much I want to share with you about the process. If you've ever thought "I want to do that!" well then let me tell you, you should. (And more importantly, you totally can.)
To make that dream more accessible, I'll be breaking down everything from the application, to researching and writing the talk, to picking out what to wear, to travel, cost, post-event, and more.
Remember that anytime you see someone else achieve a goal or dream you have, it's only proof that it's possible. So look out for that BTS TEDx post, coming soon.
In the meantime, I have other exciting news!
On this week's episode of The Bold Life Movement Podcast, entrepreneur and author Kevin Dubrosky comes on to talk about his latest book, 'The Whale Vomit Method.'
But, here's where it gets juicy... In addition to Kevin's charming demeanor and breadth of marketing knowledge, listeners of the show have access at a chance to WIN A FREE COPY of Kevin's book (Which sells for $77 on Amazon).
Why do you want this book about Whale Vomit?
Short answer: if you sell anything of value then you 100% should be employing the tactics outlined in this book.
In 'The Whale Vomit Method, Kevin teaches you 'the simplest, fastest, easiest way to stand out from the competition, sell your stuff for top dollar, and still sleep like a baby.'
The Episode won't be up until this Wednesday, but you can go ahead and click here to enter to win now. Note: For every person you refer to the contest, you earn additional entries and increase your odds of winning.
Kevin has made a living walking the walk of the Whale Vomit Method, and helping his consulting clients to elevate their brands and sell higher priced goods for almost a decade. Despite his consulting success he's decided to transition careers, and in our conversation, we dive deep into this bold decision.
Click Here and tune in Wednesday to watch Kevin Dubrosky on The Bold Life Movement Podcast, and enter for a chance to win his book, 'The Whale Vomit Method.'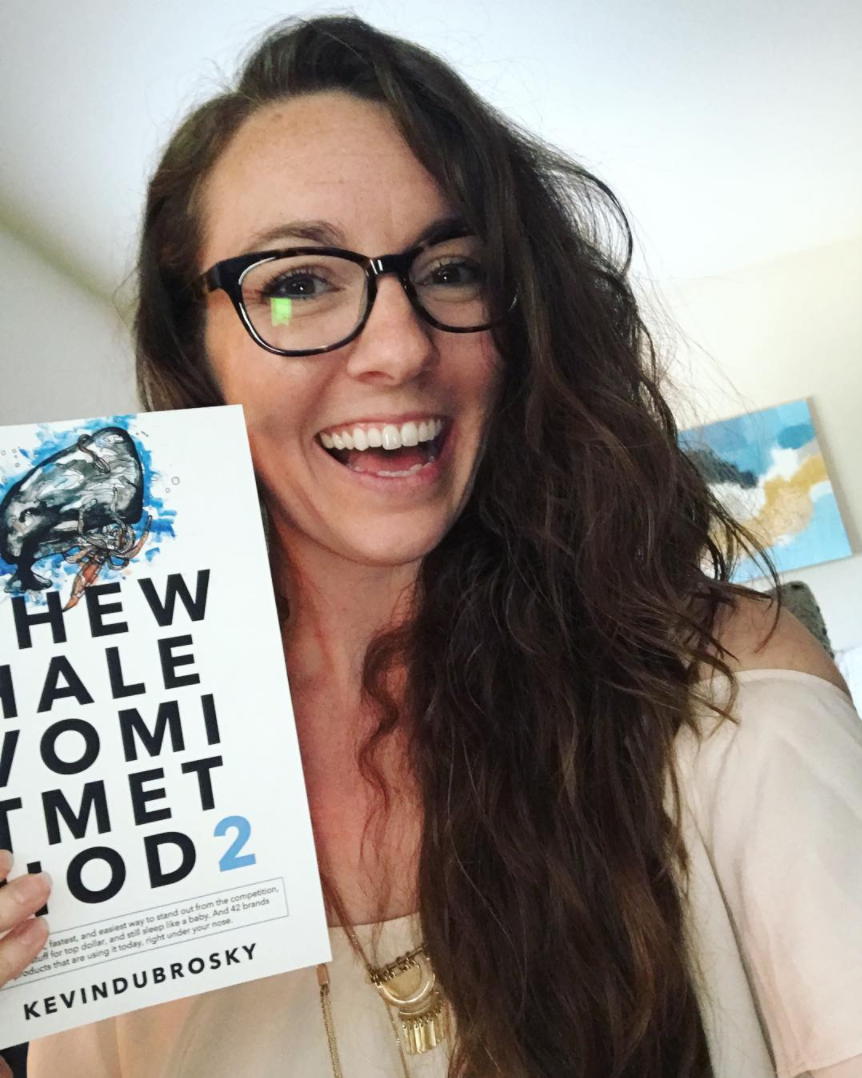 Click below for a chance to win!
$77 Value - Free to Enter. Seems like a no-brainer...